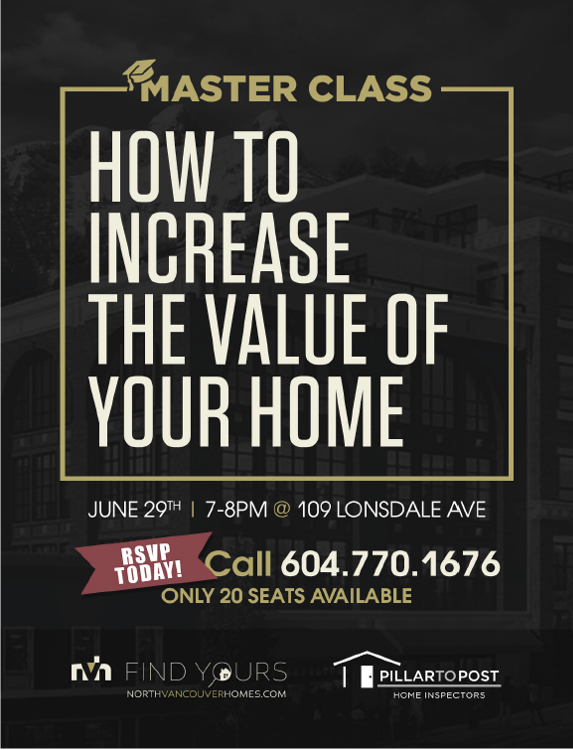 Once again, we love partnering with businesses that are passionate about their community! In this case we are talking Pillar to Post Home Inspection Services!
https://vancouver.pillartopost.com/
On Thursday June 29th,  North Vancouver Homes will be welcoming Pillar to Posts' Wayne DeJong, who will be presenting a seminar on 'How to Increase the Value of Your Home '.
Learn from an industry expert:
- What key areas of home improvement REALLY matter and are a "must -do"?
- What scheduled maintenance is most important? 
- What questions are buyers asking most often when evaluating a potential property?
Learn how to improve the value of your property!
Explore the right maintenance schedule and $$ investment for the best ROI depending on your home...and so much more!
We hope to see you there!
Event Details:
Thursday June 29th, 2017
7 – 8pm
109 Lonsdale Ave. To reserve your seat NOW: Call 604.770.1676 or visit
www.northvancouverhomes.com/rsvp